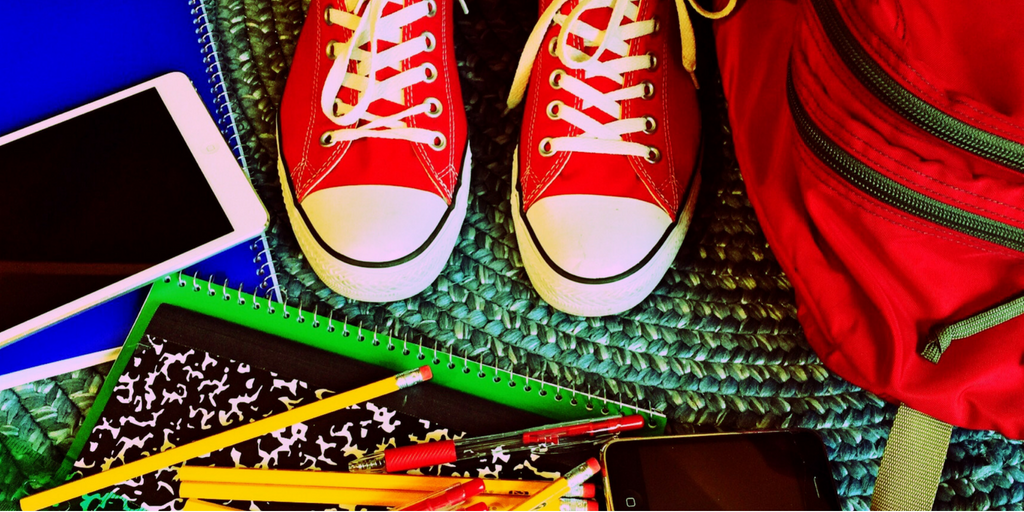 Long before your child receives their classroom assignments and bus schedules, you are already trying to navigate how to mind your dollars and cents with back to school savings. USA Today reports that a family will spend over $600 for elementary school students on classroom materials, clothing, and electronics each year. The total cost will vary based on individual academic pursuits, as well as the number of children, but the aim is simple: get lower prices and spend less. We have some suggestions to help you save cents and keep your senses!
1. Conduct an In-home Inventory
Many guardians are surprised to learn that they can find the bulk of back to school savings under their roof. By conducting an in-home inventory, you can cut costs by re-using pencils, pens, folders, and more. You can even turn the inventory into a game for your kids by explaining which items they will hunt for (colored pencils, loose leaf paper, etc.) Then, decide how long they have to search for the chosen supplies, as well as what the reward for winning will be (greatest number of pencils found gets to pick the dinner entrée.) Set the timer and watch as the supplies pile up! This will be more engaging than poring over aisles of notebooks and planners.
2. Repurpose Existing Clothing
Another way to achieve back to school savings is by giving gently-used kids clothing new life. First, take inventory of your child's closet before buying them any new clothes. They may have items that still fit, and those that don't can be repurposed. Growth spurts can make for dresses or pants that seem too short, but you are in luck! Turn your son's jeans into a pair of shorts by cutting off the legs.If some of your daughter's shirts have stains on them, host a tie-dying day. You can cover stains on rear pockets with an iron-on patch, and dresses that sit too high can be paired with leggings to be re-used as a tunic. If you don't feel confident in your creativity, consult sites like Pinterest to springboard ideas.
3. Time Your Shopping Trips Wisely
Students commonly receive a list of supplies they are expected to keep in the classroom. Many parents plan ahead because they want to be ready on the first day of class, but this can increase the amount you spend overall. By waiting until after class starts, you increase your chances of back to school savings by purchasing items on sale or clearance. While perusing the supply list provided by the teacher, consider what is most necessary and what can wait a few weeks.
4. Shop at Consignment Stores
Some needs cannot be denied like if your child has outgrown their shoes by two sizes during the summer months. When you find yourself in this position, shop at consignment stores for back to school savings on gently-used kids' clothes. An online boutique can provide access to high-end brands like: Burberry, Hanna Andersson, Mini Boden, Polo Ralph Lauren, Tea Collection and Tucker + Tate.
Top brands like these are often sold in big cities at Nordstrom or top-line boutiques. If you love high fashion but don't want to blow your budget on a single item, consider online children's resale stores like Berri Kids Boutique. Not only will you find these brands at a fraction of their retail price, but you will also increase the likelihood of locating the specific sizes you need.
Shop at Berri Kids Boutique for Back to School Savings
Whether you homeschool your kids or they attend a local establishment, your star student will need supplies for the coming year. Get back to school savings by shopping for kids' clothing at Berri Kids Boutique, the online children's resale shop where you can find top brands in excellent condition for a fraction of retail prices!