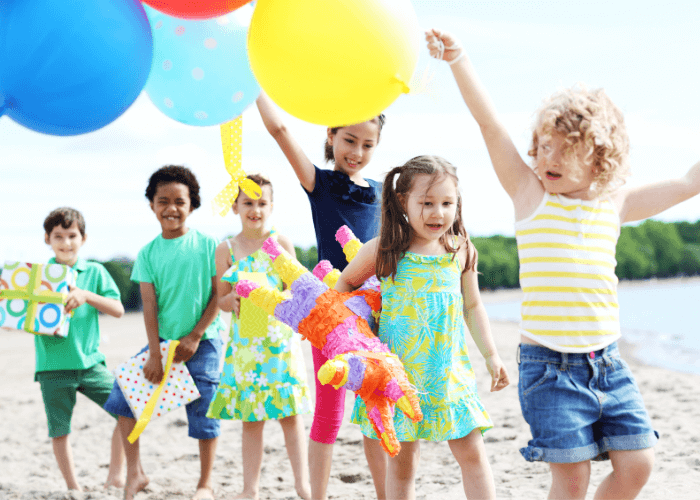 Searching for the best birthday outfits for kids? You've come to the right place. No matter what theme you have chosen for your child's special day, you sure can find an outfit that will work well for the occassion on our store.
Before you start to panic about the cost of birthday outfits for kids, there are many ways you can have a fun, celebratory party without going over budget.
Summer birthdays make this even more possible than winter birthdays because there are more outdoor options. For example, if you don't want to spend money on an indoor venue, you can hold the party in your backyard or at a park.
You can also keep decorating easy by using toys and photos you already own. For instance, if you are throwing a mermaid-themed birthday party, decorate with your child's mermaid toys and posters.
When it comes to birthday outfits for kids, the best way to save money is to purchase gently used resale clothing items like the ones we offer on Berri Kids Boutique. As long as you have an idea of the birthday party theme, you can pull an outfit together that will tickle your child and look great in photos.
Keep reading to see several examples of easy thematic birthday outfits for kids.
Cocomelon Lovers
Cocomelon the most subscribed YouTube channel in America, as well as the most popular program on Netflix. So, if your child is gaga for JJ, a Cocomelon birthday party is an easy choice. All you have to do is host a nursery rhyme sing-along party and outfit your child in colorful preschool clothing. The characters on Cocomelon wear bright, bold colors and are styled to look their age.
For girls, the Organic Fruity Colorblock dress, with pink, purple, and clusters of fruit is playful and fun. For boys, consider pairing an Aqua Pique Ralph Lauren Polo shirt with Ralph Lauren Polo Chino pants.
Magical Mermaids
Beat the summer heat and have some fun by having a water party. Even if you don't have access to a swimming pool, kids will still love getting wet by sprinklers and slip and slides. Serve mermaid lemonade (just add food coloring) and cupcakes topped with sea salt (crystal sugar pieces). Dress your little mermaid in this adorable (and sun-friendly) Metallic Mermaid swimsuit.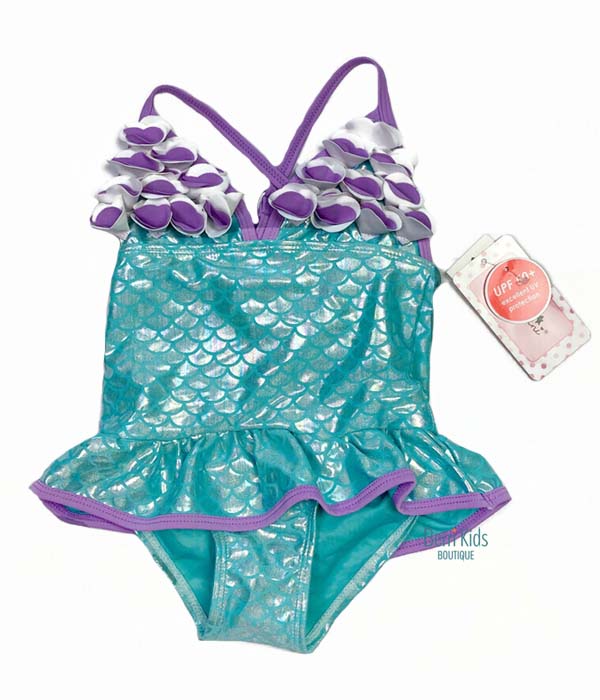 Classic Disney Minnie Mouse Fans
A Minnie Mouse-themed party can be extravagant or simple. Just stick to the world's most famous mouse's signature colors for your theme. Play music from Mickey Mouse Clubhouse and have a dancing party for the kids. If you little one is a fan of Minnie, she'll be tickled to wear a fun shirt like this Mini Mouse "I Am 3" Glitter Birthday tee on her special day.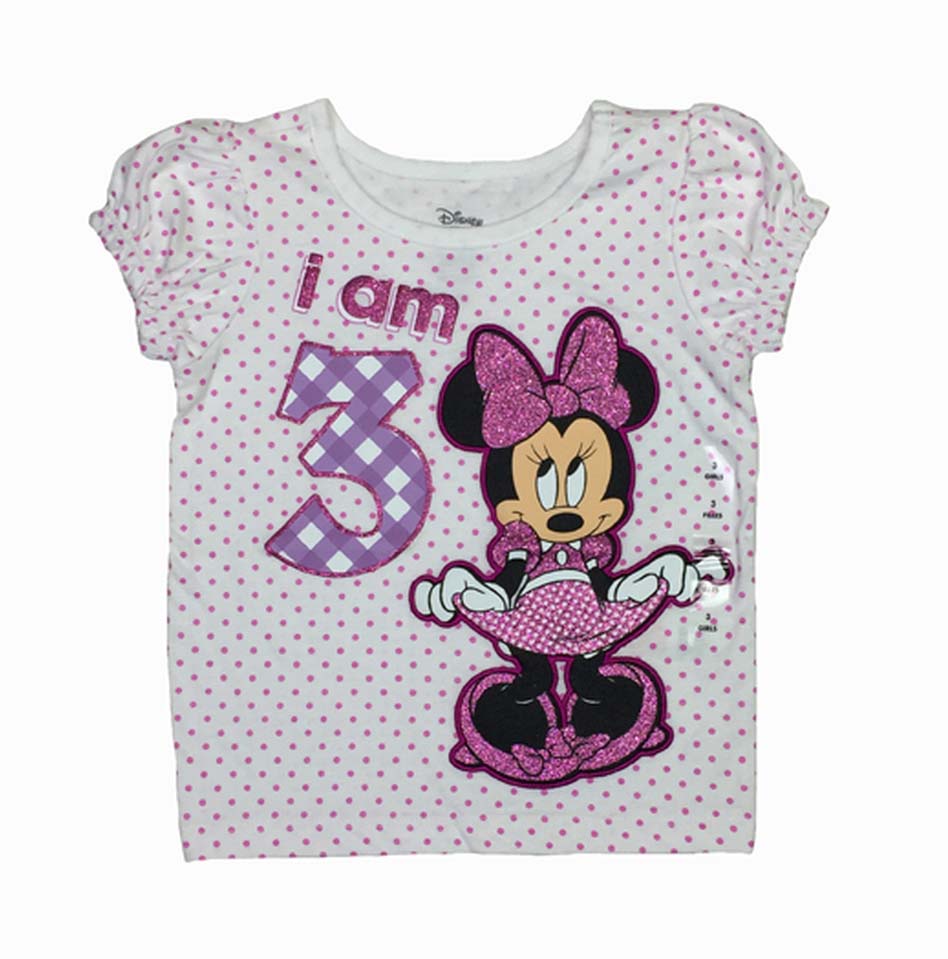 Circus Cuties
If you would rather avoid TV characters, aim for a unique circus theme. You can have simple face painting or making balloon animals for the kids. In addition to animal crackers, cotton candy, and carnival games, dress your daughter in this precious Pippa & Julie Circus Print dress.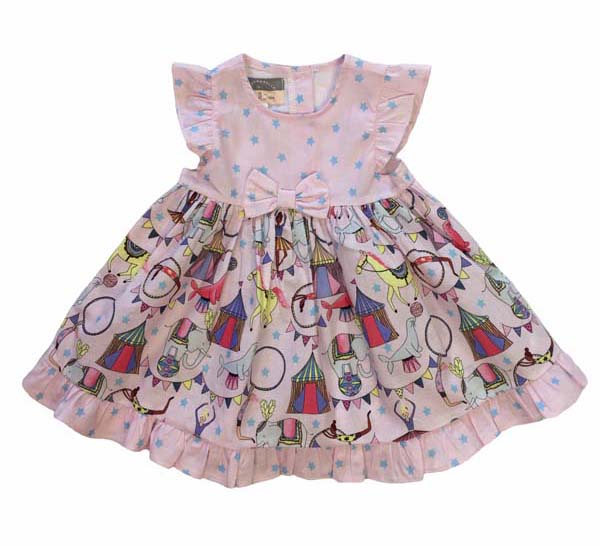 Under the Sea
Embrace your child's summer birthday with an Under the Sea-themed party.This theme is super fun for any birthday kid who loves ocean animals. Put out bowls of goldfish crackers, turn on the sprinklers, and set up a bubble machine – it is simple, but the kids will have a blast!
When searching for under the sea birthday outfits for kids, you have tons of options! We love this Gretchen Scott Pink Seahorse tunic for little girls. For little guys, pair an ocean animal shirt like this Janie and Jack Whale tee shirt or this Gymboree Polo Sea Turtle shirt with a cute pair of shorts.
As you shop for summer birthday outfits for kids, keep the hotter temperatures in mind and make sure to choose the best fabrics for summer.