Are you looking for inspiration for your girl's spring wardrobe? You've come to the right place! This season, spring fashion is all about creativity and we have options to fit every style. Ruffles, fun prints, and florals abound, allowing your girl to express her unique style and personality, so check out our popular styles, colorful palates, and fashionable combinations.
Here are just a few of our adorable options:
Pretty Baby Girls' Spring Dresses
It's all bloomers and blooms this spring! Your baby girl will look très chic in this very trendy Kicky Pants layered ruffle dress or this pretty pear-print corduroy dress from Jacadì.
Looking for a dress for a Spring photoshoot? This ruffle tulle dress from Pippa & Julie would be stunning for a spring photo session.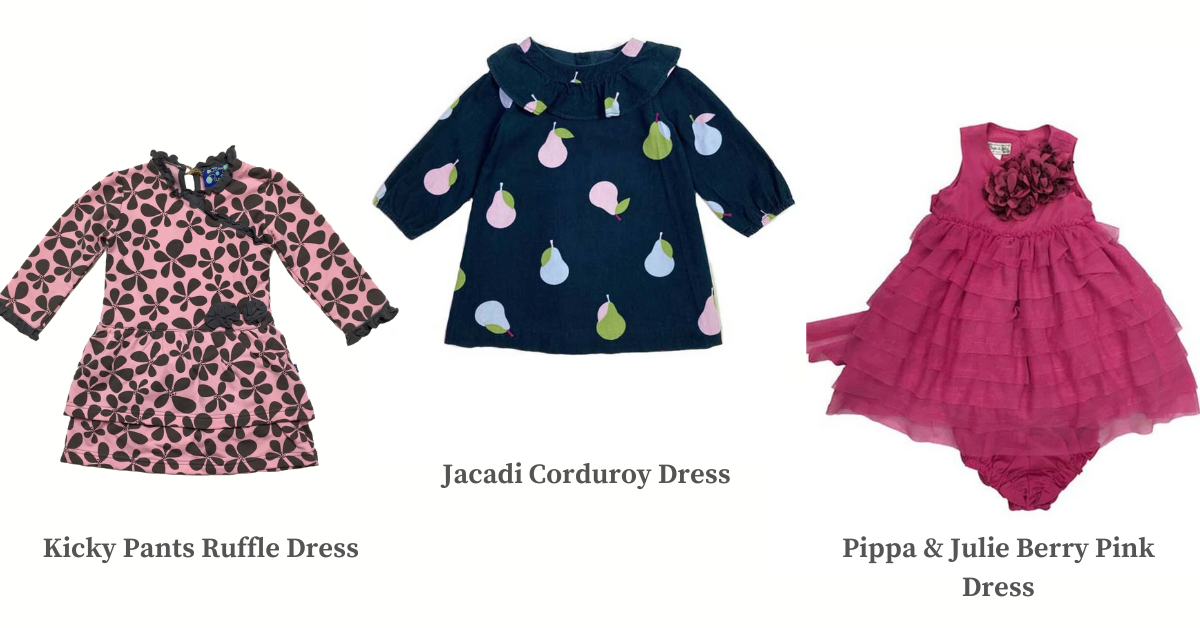 Cute Spring Outfits and Dresses for Toddler Girls
It's time to emerge from the gray of winter and embrace a little – or a lot – of color this spring! This Tea Collection ruffle dress is just asking for a twirl under sunny skies, and how about this gorgeous, stripey Janie and Jack sundress? Monochromatic pink also makes a bold statement this spring and the soft pastels of this sleeveless Gymboree dress are a perennial favorite. If your toddler is sophisticated and sassy, this Juicy Couture set is perfect for spring and offers adorable details.
Don't forget about outerwear! We think your girl's coats and jackets should be just as fantastic as the colorful clothes underneath. This gorgeous two-toned coat from Livly adds visual interest, a pop of color and a sweet Peter Pan collar to her look. For modern toddler-style, this Gymboree peplum jacket in lilac will keep your girl warm and on-trend at the same time.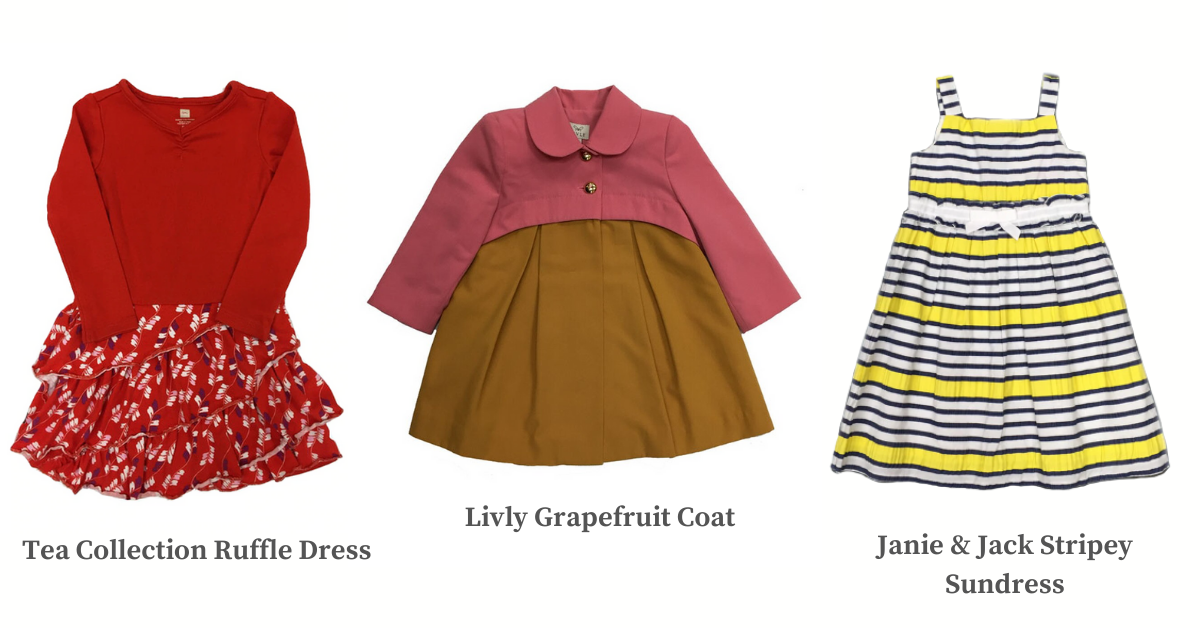 Adorable Spring Outfits and Dresses for Little Girls
Florals and polka dots and animal prints, oh my! Your little fashion plate will look sweetly sophisticated in this Peek brand floral dress with flutter sleeves , while this understated Hanna Andersson can be dressed up or down. If you're looking for a girl's dress for the Easter holiday, you won't be disappointed by this eye-catching Jayne Copeland beauty, and this floral silk dress by Biscotti is also perfect for a special occasion. Metallics are never out of season, and this Juicy Couture tunic and pants set is fun and feminine. Scottie dogs on the pants make this outfit great for animal lovers, too!
As spring begins to bloom, your girl's wardrobe can, too. Let her style mimic the season with plenty of bright colors and eye-catching patterns to inspire creativity and express her unique style.