The holiday season is the most magical time of the year. It's a time to celebrate traditions, old or new, and gather around the table with family and friends to eat way too many treats. For many of us, it's also a time to get dressed up as a family. So, to help you and your little girl (or girls) get in the holiday spirit, we've rounded up the cutest holiday dresses for a little style inspiration! Plus, you won't have to break the bank with these adorable choices.
Pretty in Plaid
Front and center this holiday season is ever-popular plaid. Nothing screams holiday quite like this cross-hatched pattern. As soon as the weather gets a little cooler and the leaves start to change color, everyone is ready to break out their plaid clothing. And from tartan to buffalo check to windowpane plaid, there are so many possibilities! We also happen to think it's a super cute pattern on holiday dresses, not to mention a surprisingly easy way to dress your daughter up with minimal effort. Just put on the dress, choose a cute hair accessory, and voila! The perfect holiday outfit is complete. We especially love these adorable little girls' plaid dresses but carry lots of other plaid styles on our site as well, including pants, shirts, and skirts.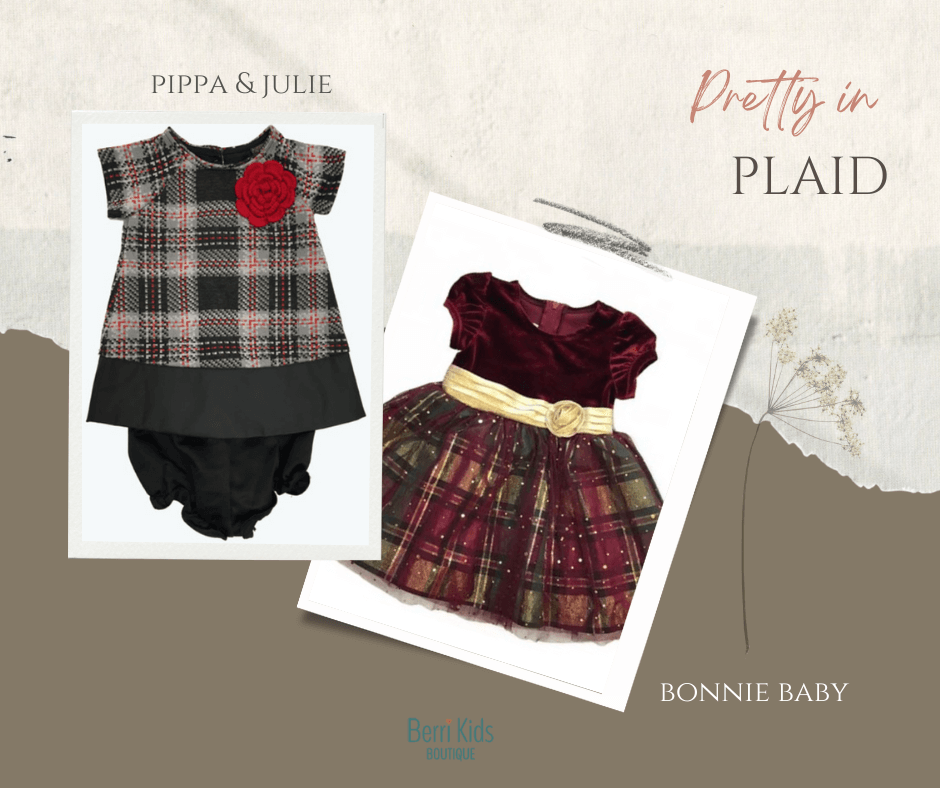 Elegant Velvet

Velvet gives off an air of luxury, elegance, and softness, but it's also an affordable and wearable fabric choice. This could explain why it's back in style and sure to stick around for many years to come. Not only are there tons of ways to style velvet, it's also the easiest and fastest way to make sure your little girl looks put together and camera ready for the holiday family photo shoot. A blue velvet dress will stand out not only because the deep hue is stunning, but also because it's a twist on classic red and green. However, if you'd prefer to go the traditional route, we love this lovely rose-patterned velvet dress from Hartstings with a black accent collar and empire waist. Equally cute is this long-sleeved swing dress from Le Top, with embroidery detailing along the collar. The choices are endless!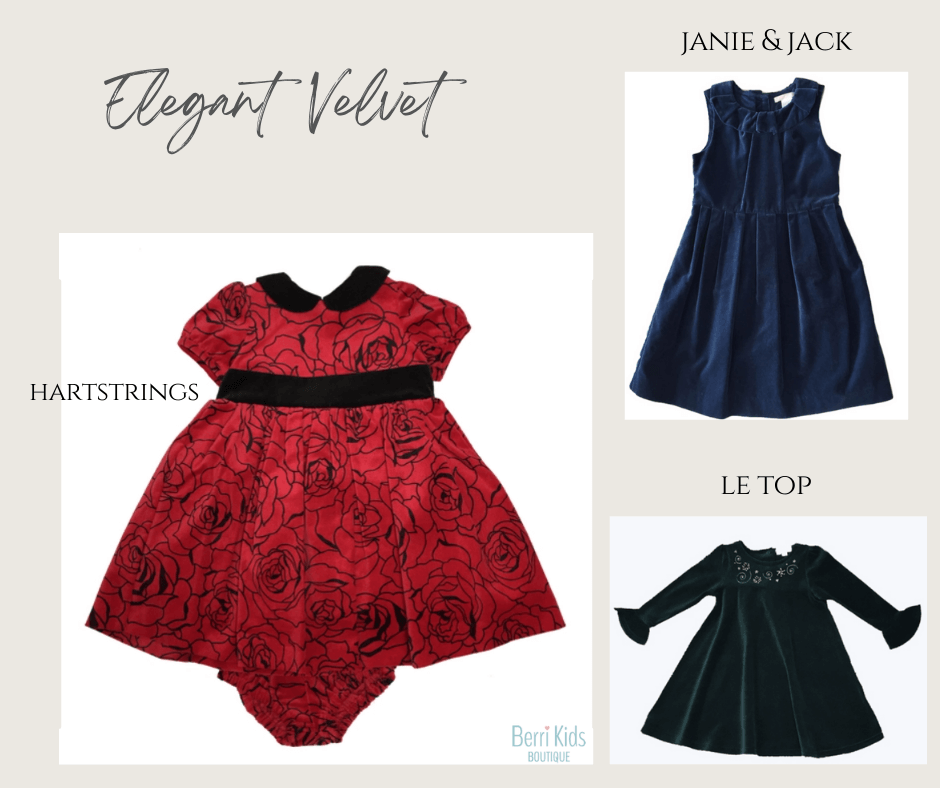 Festive Ruffles
Flouncy, frilly ruffles are stealing the spotlight and are popping up everywhere, from the street to the runway. They're a great way to add subtle texture, such as with a trim accent, or to make a head-to-toe statement with an entire outfit full of ruffles. Whichever you go for, ruffles add visual interest and a girly vibe to any ensemble. Our favorite pieces are these two bold red dresses from Mud Pie. The polka dot dress with trim details is farmhouse chic, and we love how it ties in the season with the embroidered reindeer and Christmas tree. Or, if you and your little girl are feeling fancy, choose a dressier option with the chiffon ruffle dress. Either way, your little one will be dressed to impress.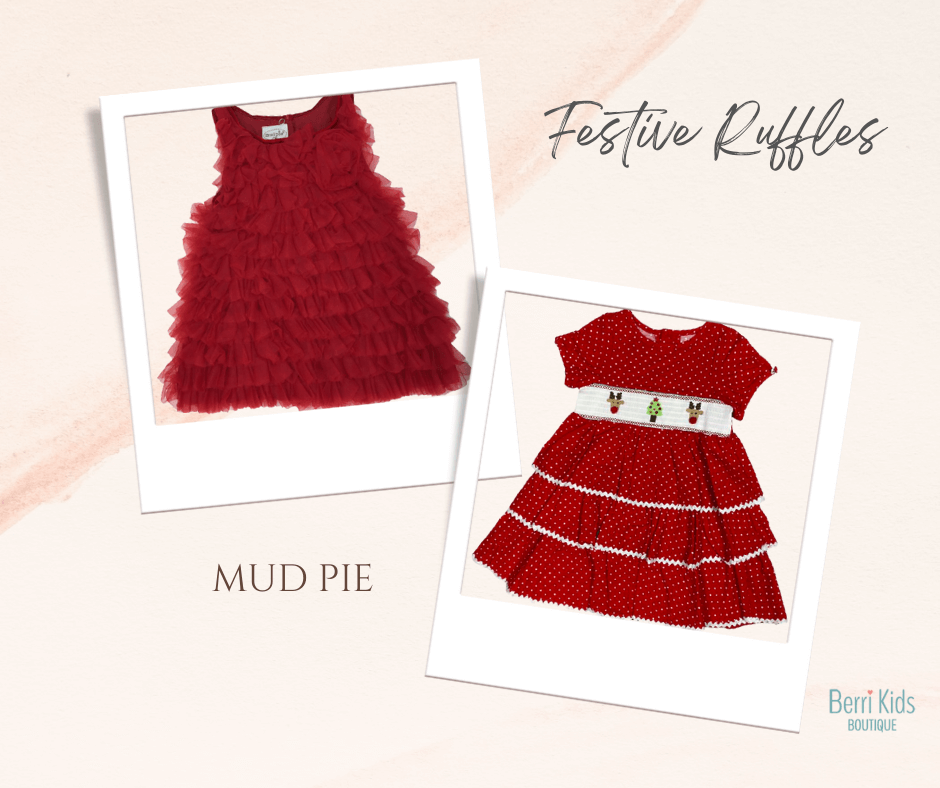 Remember, nothing quite captures the magic of the holidays like making memories and spending time with the ones you love. But we also happen to think that one of the most special parts of the season is getting together with your family and putting on your most festive outfits for holiday photos. So, which style is your favorite? With three fabulous options to choose from, you can't go wrong. Your little girl is guaranteed to dazzle.

See something you like from this post? These pieces are all one of a kind (seriously, we only have one or two of each style in stock) so be sure to shop our girls' holiday collection and snag your favorites before they're gone!