It's that time of year again… leaves start to fall as summer fades away, there is an apparent crispness to the morning air, and you realize you need to get the kids' fall clothes out of storage. This is the time to discover what still fits, what needs to be donated, and then the real fun can begin—shopping for new fall children's clothes! Whether it's the first day of school, comfy play outfits, or something unique for a special event, fall fashion for kids is all about looking adorable, staying warm, and feeling comfortable. Let's face it: When kids love their clothes, mornings are SO much easier!
Baby Girls' Fall Outfits
Flower patterns, and the bold red and teal color scheme, make this dress from Sweet Ivy so adorable. Style a cute fall outfit with this dress by layering a long sleeve shirt and pair of leggings underneath. This Sweet Ivy floral corduroy jumper dress, will be a go-to fall outfit.
This darling Luli & Me corduroy dress is perfect for the fall season. Thanks to all the stylish elements combined in this dress, it doesn't require much styling. Your little one will love this easy and comfortable to wear dress!
Dress your baby girl in this Ralph Lauren velour tracksuit for fall. She will look so cute in this athleisure outfit on casual days at home. The ruffled hem adds a girly touch, and she'll be so comfortable. Pair with sneakers for a sporty touch.
Little Girls' Fall Outfits
When little girls first discover the just how fun fashion can be, it's simply magical to watch! Clothes become so much more than just something you have to wear; they become a way to express creativity and individuality. Watching your little girl twirl around the house in her favorite dress, posing in the mirror as she checks how cute she looks in a matching outfit—these are the moments when you realize how amazing it will be to raise a little girl!
Some outfit picks your little fashionista will love wearing this fall: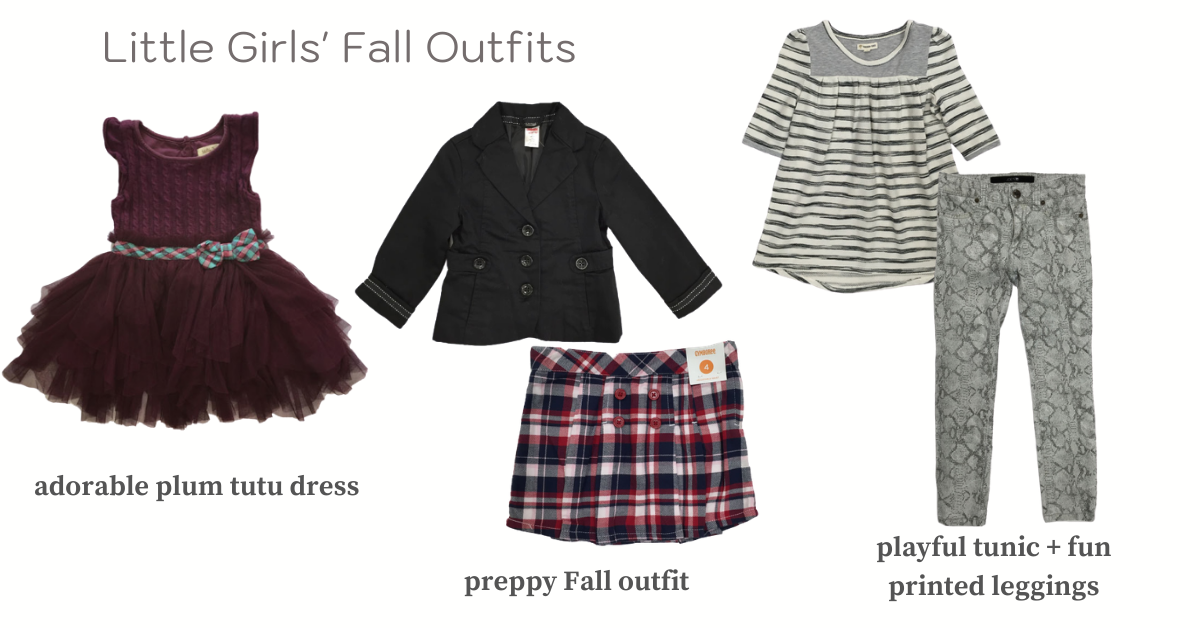 Adorable Baby Boys' Fall Outfits
It's never too early to introduce plaid into your baby boy's wardrobe. He'll thank you later when he looks back at his baby pics and sees just how adorable he looked.
Give your little guy the colors of fall with this green and orange plaid button-down shirt. It's an easy, yet cool piece that pairs perfectly with these Polo Ralph Lauren tan chino pants.
Add nautical vibes to baby boy's wardrobe with this navy and white striped one-piece. The collar adds a preppy flair and he will be ready to set sail into the fall season in this Janie and Jack.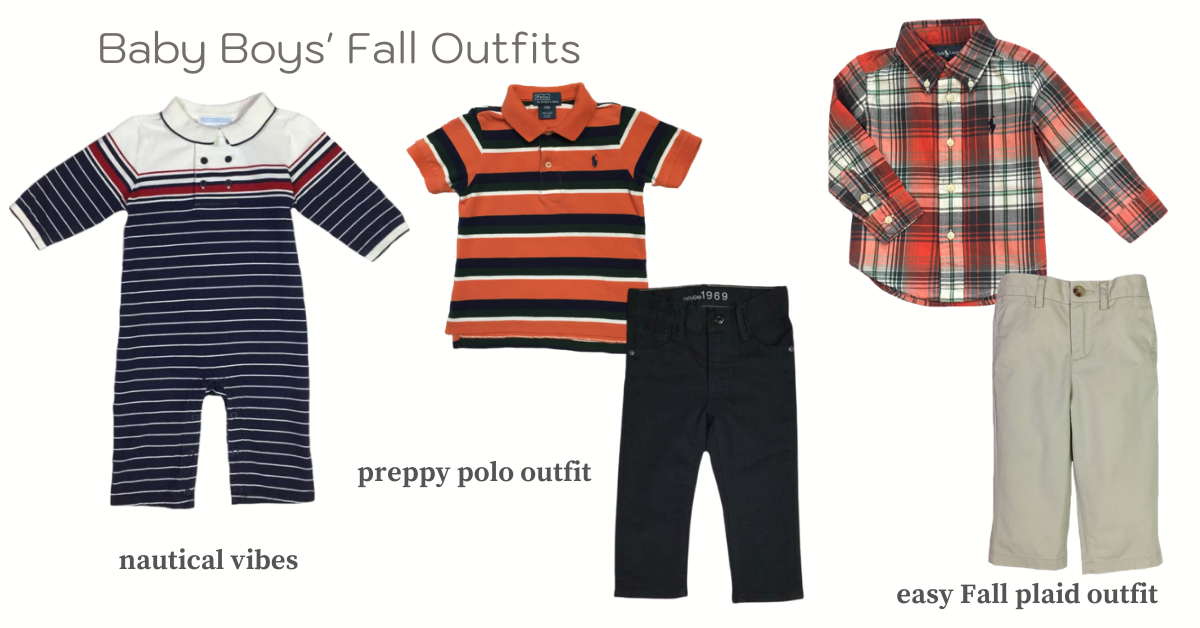 Cute Boys' Fall Outfits
Boys and flannel shirts—they begin to look so much like their Dad, and seriously… how cute is that!Accent a plaid button up shirt with denim or corduroy pants for an outfit that is appropriate for school, play, or anywhere your little guy has to go.
Here are some trendy boy's plaid flannel shirts and coordinating pants for your little man: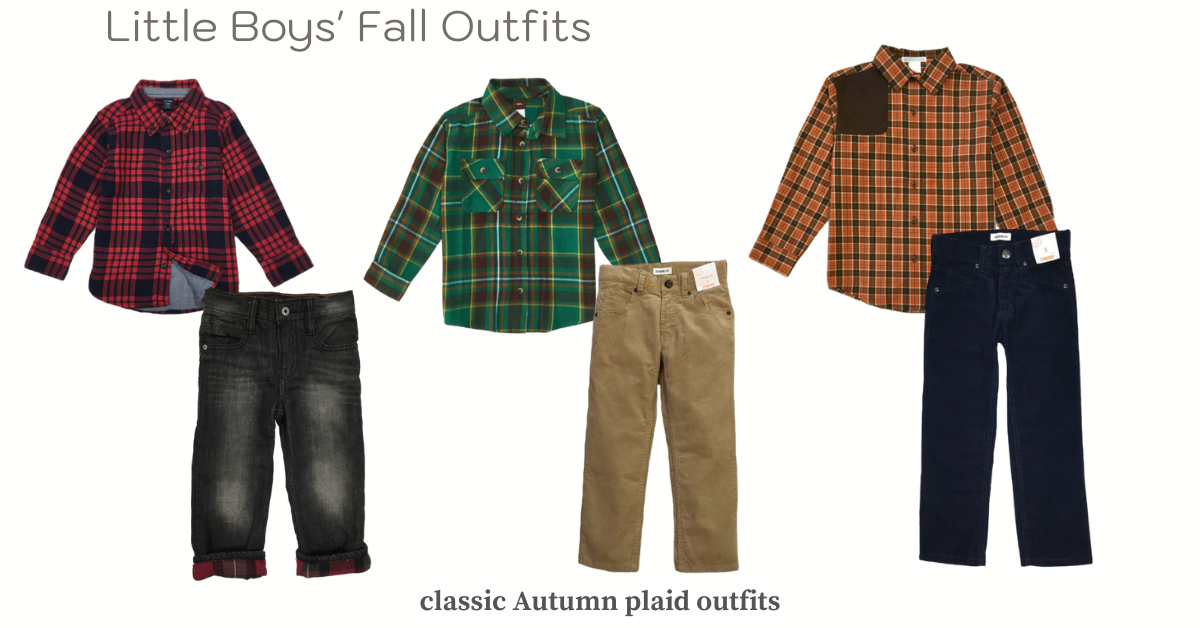 Keep the kiddos looking cute and comfy in perfectly paired fall outfits. With a wide variety of quality children's clothing brands to choose from at Berri Kids Boutique, you'll have no trouble finding the clothes you and your kids will love!