You know its springtime when warm air starts to billow in to help flowers bloom and green grass grow. The days start to get longer, and everyone is anxious to get outside and soak up the sunshine that was seemingly hidden during the long, cold winter months. Even on rainy days, there is something fresh and exciting about spring. If you are ready for some fun activities to do in spring with kids, here are a few fun ideas to try today!
Fun Outdoor Activities for Spring
Go on a springtime scavenger hunt

Encourage outdoor play with a scavenger hunt just for your kids. Head out to your local park or trail and start moving around to check everything off your list. For older kids, a printed list of words such as "a Ladybug," "a bird's nest" or "red flowers," is perfect. For younger kids, compile a sheet of images of items they need to find. When they've found everything, reward them with a trip to the ice cream shop or with a popsicle. Click here for a free Spring Scavenger Hunt printable from us.


Paint and hide rocks in your neighborhood

Let your kids leave fun messages of excitement for the longer days of spring ahead by painting rocks. Find flat stones in your backyard and paint them with acrylic paint. Decorate them with paintings of flowers or animals or sweet messages such as "You are awesome" and then hide them in your local park to spread little tokens of encouragement for others to find.


Throw a sweet springtime tea party!

Break out your Sunday finest and get ready for a tea party! Invite your friends- stuffed pals are perfect- and set up a small table outside in the sunshine. Make cookies or buy some from your local bakery and get out some lemonade and your finest china (or simply your favorite tea mugs!). Wear a pretty spring dress and a hat if you'd like and toast to warmer weather.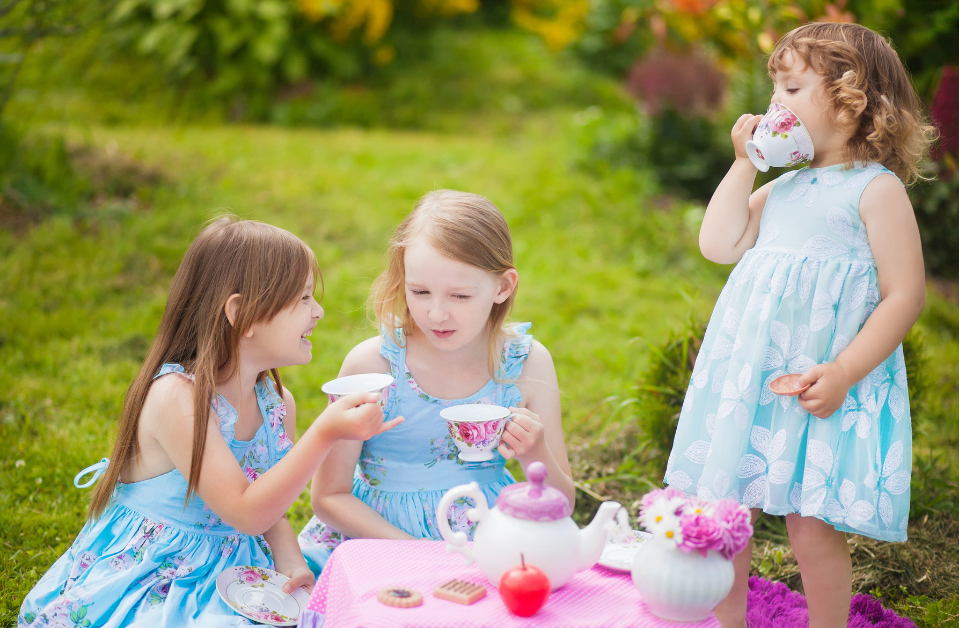 Spring DIY Projects for Kids
Make a spring-themed sensory bin for rainy days

Sensory bins are fun, inexpensive, themed play spaces that encourage creative play for kids. Spring lends itself to a number of fun themes for sensory bin, such as Easter, outdoors, rainbows and so forth. You can whip together a water-based sensory bin to use outside on warmer days, and rice or cereal-based sensory bins for inside play. Find a great list of spring sensory bins and how to make them here.


DIY your own bubbles

Blowing bubbles is such a simple childhood pleasure that kids just love. Bubbles are super easy to make at home and then blow outside with the kids. Simply mix some water, dish soap and corn syrup in a container and get to blowing! You can use cut-up pool noodles as bubble wands and even add food coloring for a personal touch.
Feeds the birds in your yard with a DIY bird feeder

Chirping birds are a surefire way to know that spring is on its way! Welcome all of spring's newest arrivals with a bird feeder your kids can make themselves and hang from a tree in the yard to feed birds. And they are so easy and inexpensive to make! Simply save old paper towel rolls, slather them with peanut butter and roll them in birdseed. Voila! You've got a bird feeder. Hang them from a tree with twine or ribbon.
Happy Spring!