Walt Disney World in Orlando, Florida, is known as "The Happiest Place on Earth." Beloved by kids and parents, it can certainly lay claim to that title.
But as many who are planning a Disney family vacation have discovered, Disney World can also be called one of the most expensive places on Earth, with one-day ticket prices jumping more than 50% from 2010 to 2018. But you can still enjoy an affordable trip if you follow some proven money-saving tips.
For those unfamiliar with Disney World, a visit to parks like Magic Kingdom, Epcot, Hollywood Studios, and Animal Kingdom can seem daunting. But there are also some proven tactics for navigating the crowds and long lines to help you save time.
Follow these strategies and you'll enjoy your Disney family vacation to the fullest.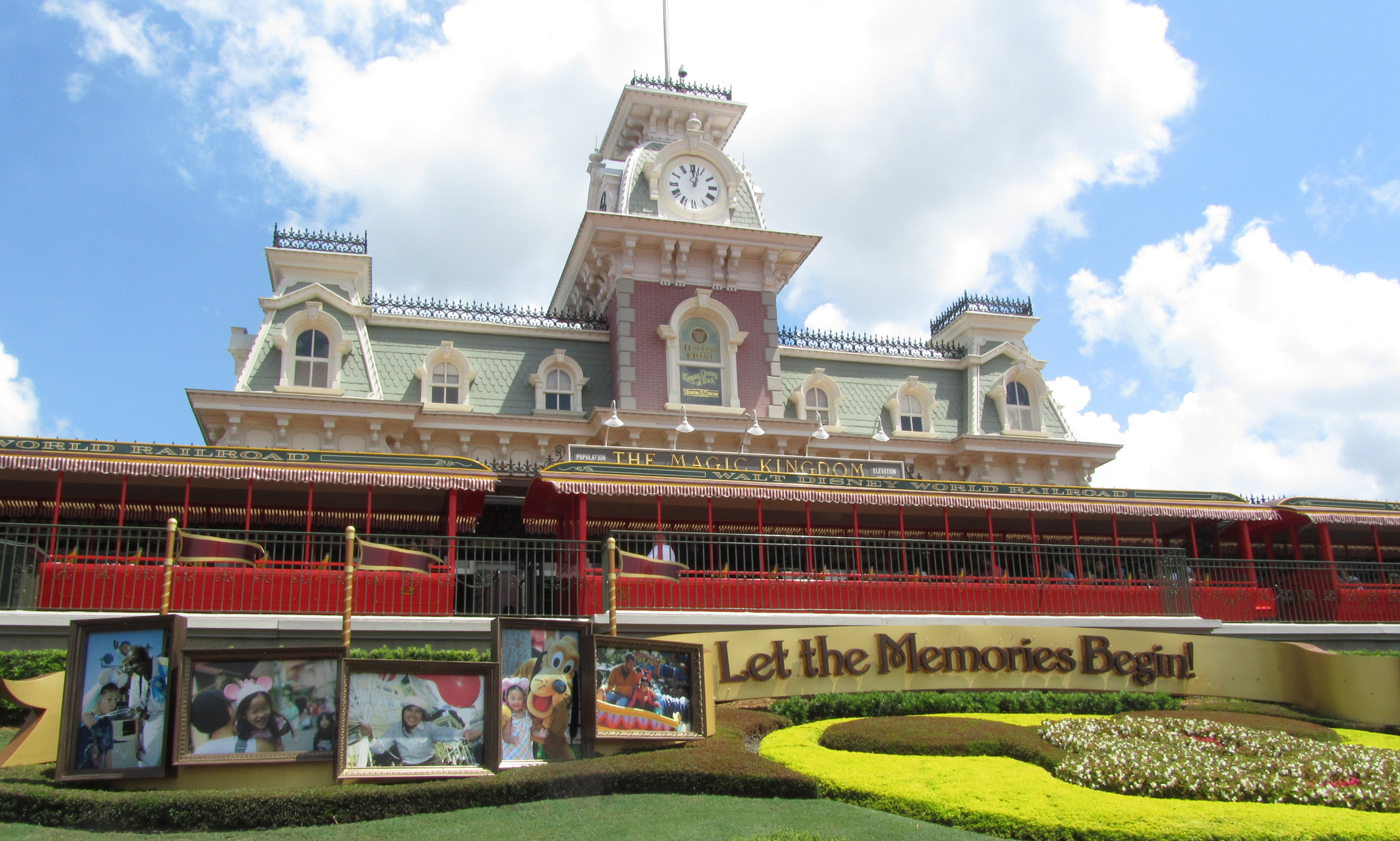 Money-Saving Tips for Your Disney Family Vacation
You can visit Disney World and have the time of your life… without breaking the bank. Just follow this advice for saving money during your visit.
1. Stay in a hotel off Disney property
Disney hotels are nice… but can easily cost $200… $400… or more per night. There is an affordable alternative. Book your room through sites or apps like www.hotels.com or www.booking.com for cheaper – but still very nice – hotels just outside of Disney World. Make sure the hotel provides free shuttle service to the parks. Many hotels also offer free breakfast too. Both perks offer you great savings.
2. Go to the grocery store
Eating out for three meals a day is the quickest way to make your Disney family vacation a very expensive trip indeed. Instead, be sure to head to a local supermarket right after you check in to your hotel to buy breakfast foods, bread and cold cuts for lunch-time sandwiches, drinks, snacks, and more. The area around Disney World has several shopping areas. Many hotels come with small refrigerators for you to keep your items.
3. Pack snacks and lunches
Theme park restaurants can be quite pricey, often a minimum of $50 for a family of four. That adds up to quite a lot over the course of a day. If you're planning a trip to Disney World on a budget, bring your own food into the park. And you don't have to "sneak" it in either; it's totally allowed.
Bring in a packed lunch, like sandwiches or wraps, and then snacks like chips and salsa, fruit, cookies – whatever your family likes. There are plenty of places to sit and enjoy your low cost meal.
4. Get free ice-cold water
Florida is hot and humid, especially in the summer time. It's important to stay hydrated during a long day of walking from ride to ride. But you don't have to buy the $3 small bottles of water offered by Disney World vendors and stores. Instead, bring in your own re-usable water bottles. When you run out of water, just go to any "quick service" Disney World restaurant. They offer free cups of ice water to guests. Then fill up your bottle.
5. Bring your own stroller
You can rent strollers at Disney World parks for $15 per day for a single, $31 per day for a double. If you have small children they'll definitely need one. But another of the top cost-saving Disney tips is to bring your own stroller.
If you weren't able to travel with your child's stroller, you can also rent one from a non-Disney company, where they are cheaper. You can rent strollers at rates like seven days for $60 – a huge savings. And the company will drop off and pick up the stroller at your hotel.
6. Buy souvenirs outside of Disney World
One of the biggest obstacles to cheap vacations to Disney World is buying souvenirs inside the parks. There is a much more affordable alternative.
For cheap Disney princess dresses and family Disney outfits, do your shopping at stores like Target and Walmart. You can also find light up toys, sweatshirts, portable water sprayer fans, and other items. Another place to check for low cost Disney clothes: local consignment and thrift stores, as well as online children's resale shops.
Time-Saving Tips for Your Disney Trip
There is a lot to see in a typical Disney World theme park. It can seem like there is not enough time in the day to ride all the rides. But, with the right planning and preparation, you can enjoy everything you want.
1. Use apps to secure your spot on rides
The My Disney Experience app, which is free, is a must-have. You can book "Fast Passes" that allow you to skip the long lines for a certain number of rides for each park visit. You can book Fast Passes 30 days before your visit, if you buy tickets online.
You can also use the app to monitor wait times at rides. So if there is a ride you don't have a Fast Pass for, you can see how long it'll take without having to walk across the park to see in person.
Another app (not from Disney but also free) that can come in handy is Disney World Lines. It shows wait times, gives you a custom touring plan, and even predicts when a specific ride will be less crowded.
These apps make sure you get the most out of your Disney family vacation.
2. Figure out what your kids will ride
Speaking of lines… there's nothing worse than getting to the front after waiting an hour or more… and then having your child get too scared to go on a ride. Disney World is family-friendly. But some attractions might still be too intense.
Do your research online before your trip (and before you book Fast Passes). Show your kids photos and videos of the rides; talk with them about what they can expect. You might even plan to split up at certain times of day, with one spouse taking older kids on "scary" rides. Another option is the "child swap." Part of the family can ride, with someone waiting outside with the smaller child. Then they go to the head of the line to ride by themselves.
3. Organize Your Day
To make the most of your day – and expensive ticket – it's key that you have a plan at Disney World. First, make sure you get to the parks when they open (check the hours, they can change). There will be fewer people, so that means less wait times on popular rides.
Another time-saving tactic is to go on rides when other guests are watching the parades that run through the Magic Kingdom each day. Find out when the parades are by picking up a flyer at the front gate of the park. Ride lines will be much shorter at these times.
4. Take the Magic Kingdom Railroad or the Epcot Friendship Boat
Getting from one end of a Disney World theme park to another can be time-consuming. A great way to save time is to take one of the transportation options available. In the Magic Kingdom, you have a miniature train that takes from the front entrance to the back of the park. In Epcot, there is a boat that takes you all the way across the World Showcase Lagoon.
5. Rent a scooter or wheelchair
For family members with mobility issues, one of the best Disney tips is to rent a scooter or wheelchair. That way, they won't slow down the whole party while making your way around the park. Not to mention, they feel a whole lot better not having to be on their feet all day.
Disney does rent mobility scooter and wheelchairs. But you can get a better deal using offsite companies. Like the strollers, the rental company will drop off and pick up your item.
6. Use an app to order food
If you do plan to eat a meal at Disney World (the food is quite good), why not save time while doing it. The lines to order food at quick service restaurants can be quite long, especially around lunch and dinner times. One of the latest developments to save huge amounts of time is the Mobile Ordering app. You simply order and pay online, then pick up at a special counter, bypassing long lines.
You Can Take a Family Vacation to Disney World on a Budget

When you visit Disney World, it can provide a lifetime memories. And you don't have to drain your bank account to do it. Using these Disney tips you'll spend less money, have plenty of time to do fun activities, and have your dream Disney family vacation.

Remember, Florida is a warm weather state. So if you need summer clothes for your kids, like shorts, skirts, t-shirts, sundresses, or tank tops, be sure to check out our summer clothes collections for boys and girls.