The holidays are a time filled with family-fun and memory-making, but they are also a time that's quite demanding on your wallet. According to a recent study by the American Research Group, U.S. shoppers anticipate spending an average of $929 for the 2017 holiday season and total US holiday spending exceeded $1 trillion in 2016! On top of the costs of buying presents for others, there's also the need for holiday outfits for the kids. Whether you're looking for kids holiday dresses to perfect your family Christmas photo or children's holiday clothing that is presentable for visiting relatives, here are some ways to save big on holiday outfits.
Shop DIY Options
Forgo the prices of premium brands by crafting your own holiday ugly Christmas sweaters and holiday outfits! With the help of a few tutorials, savvy parents can easily add holiday trim and embellishments to less-expensive basic clothing items, such as a black cotton dress or a green sweater. For an even easier DIY option consider iron-on patches or appliques! All of these DIY options can be found in craft stores or online.
DIY holiday accessories can also create a Christmas-card worthy look for your kids. Turn basics into children's holiday clothes with a knitted scarf, hat, or vest! Use holiday colors, patterns, or embellishments to get a festive look.
Shop Resale
Keep regular tabs on resale clothing inventory to snag cute looks for use later in the year. Resale clothing sellers carry new, like-new, or gently used premium brand holiday clothing for a fraction of the original cost. Resale is especially ideal as kids don't get much use out of their more stylish holiday frocks- like girls holiday dresses. With the discounts of resale clothing, your daughter can sport the holiday dress of her dreams!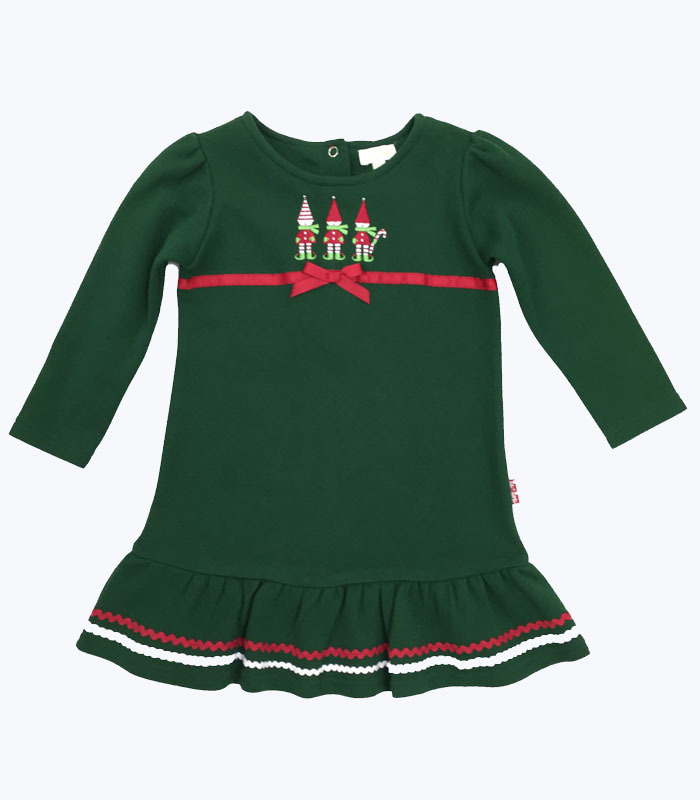 Parents can also find excellent deals on children's holiday dresses and sweaters by shopping at their local consignment stores. As the holiday season approaches, keep a keen eye out for consignment sale events. Ask the resale store staff when they typically start putting out children's holiday clothes. Stay vigilant, the best garments always sell quickly!
Shop Savvy
If you have toddler age children, buy holiday outfits with gender neutral style. This year's cute Santa sweater can be reused for your next toddler. By the time toddler #2 (or #3) comes around, no one will recognize the sweater from its first Christmas card appearance. Some great gender neutral holiday looks include plaid, stripes, snowmen, jumpers, onesies, and sweaters. Berri Kids Boutique currently has a sweater onesie that fits the bill perfectly!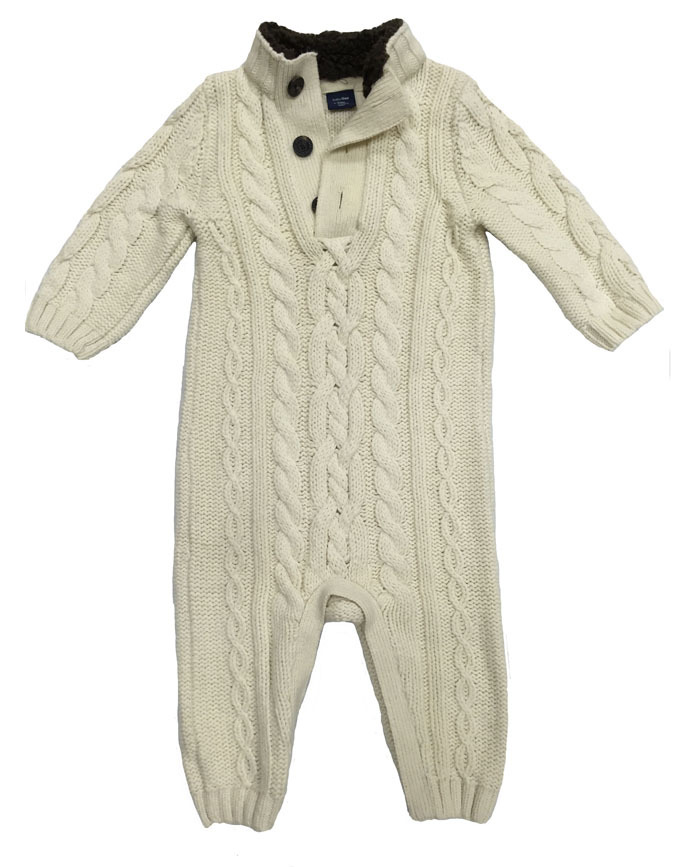 Savvy moms with toddlers can also buy a size up to reuse the sweater the next year or to use onesie extenders to get more bang for their holiday clothing buck. Finally, parents should also consider shopping the post- holiday season sales for next year's holiday dress and sweaters.
Shop Return Rewards
Several retailers with children's clothing lines offer discounts or other rewards when you donate old clothes. As children quickly grow out of their clothing, round up anything that hasn't been worn recently and trade it in for discounts on new clothing for the holidays. Not only will you save money while ridding your house of clutter, but you'll be making the earth a better place too! Many of these retailers recycle or reuse the donated clothing.
Shop Facebook Swap Groups
Most towns have a local Facebook swap group for parents. If you can't find one, start one! Facebook swap groups are incredibly popular with parents today and can connect you to other parents looking to swap clothing, the perfect take on hand-me-downs! Many Facebook swap groups feature smaller groups focused on swapped items, such as clothing. If you're not finding what you need, consider putting an ISO (in search of) post out there, if your swap allows it. You can also source ideas on budget-friendly holiday outfit ideas or find out how other moms save on holiday clothing for kids.
By following these savings tips for children's holiday clothing, you'll be able to fulfill everyone's Christmas wish lists and have a picture-perfect family holiday portrait. What are some of your best budgeting hacks for outfitting your family for the holidays? Share with us in the comments!