The holiday season is upon us! Even though the holidays are likely going to be a bit different from past years, it's an excuse to dress your little one in something festive and still enjoy the season. Let's face it, the holidays aren't complete without the perfect outfit, especially for the little ones in your life. Get into the holiday spirit with some Christmas fashion.
From Casual to Fancy Holiday Dresses for Girls
Every little girl needs a stylish holiday dress! Not only will she look absolutely adorable, but she will love wearing it for the special occasion. Plus, there's nothing quite like looking back on old baby pictures to see holiday themed dresses to make the holidays extra special.
This red velvet dress by Gymboree is perfect if you need something a little fancier for her to wear this holiday season. It's a dress that doesn't require a lot of styling to look great, because it's such a beautiful statement piece on its own. Pair with black patent shoes and black tights to complete the look.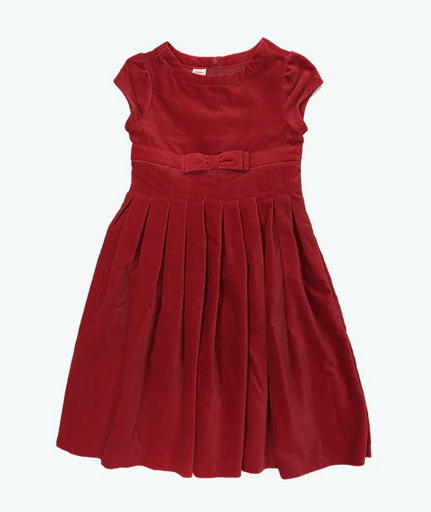 This smocked Christmas dress from Mud Pie is such an adorable choice for your little girl to wear to just about any holiday event. Pair it with boots and a jacket for a casual twist.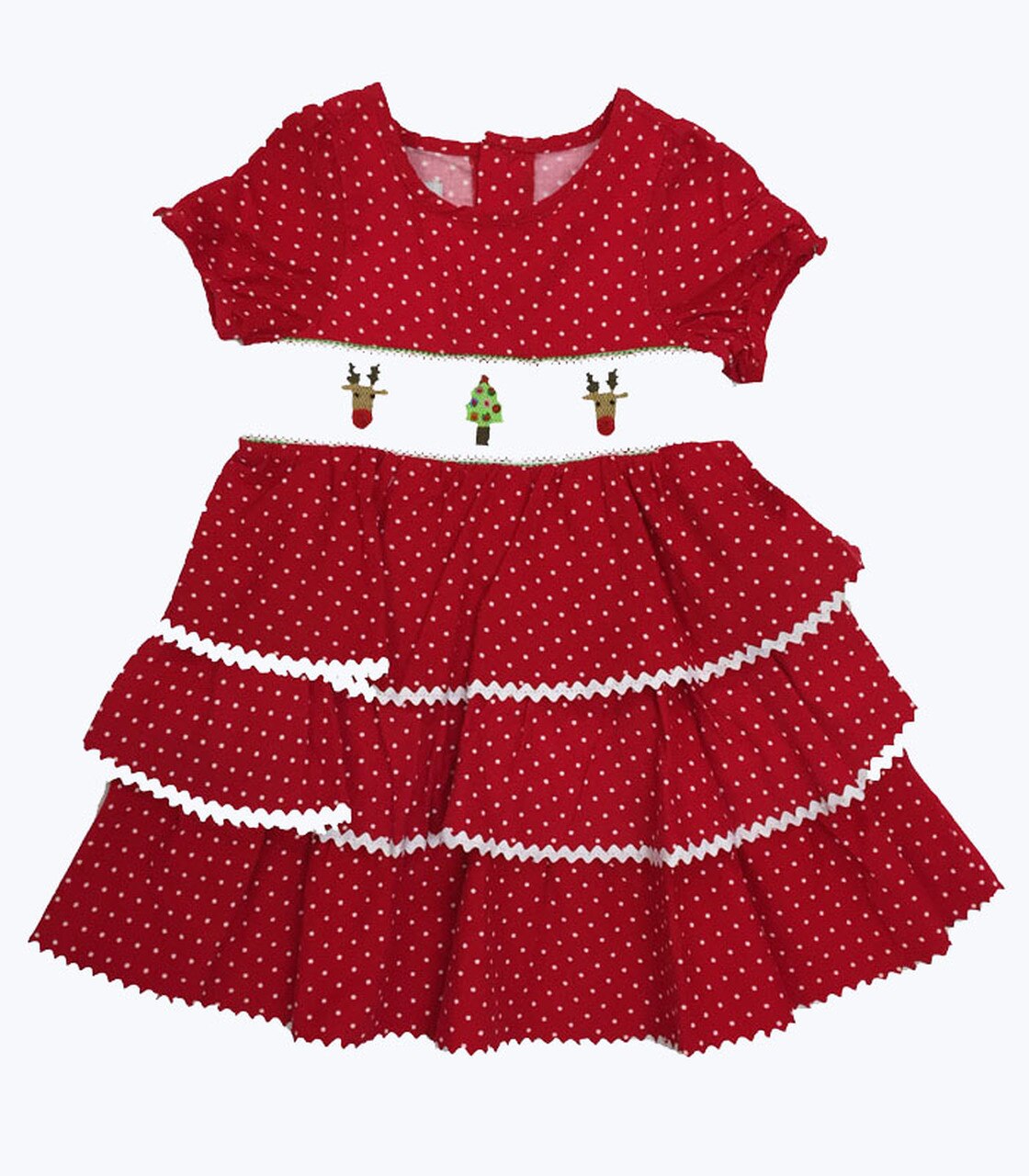 Festive Girls' Holiday Sweaters
Keeping the holidays low key this year? You can still dress your little girl in a festive outfit, with Christmas sweaters. This red Mini Boden Nutcracker sweater is such a cute option for a toddler. Wear with a pair of dark wash jeans or leggings for the ultimate casual holiday outfit.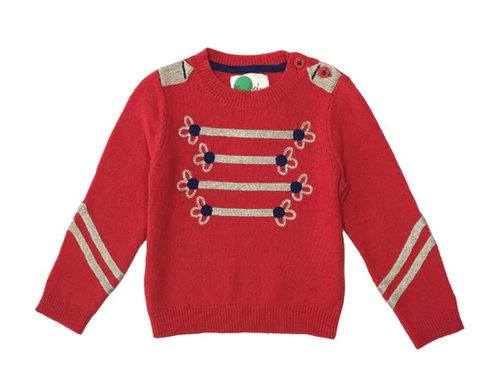 Your little girl will love wearing this fair isle shawl cardigan by Gymboree. It's comfortable, warm, stylish and festive! Because it's a cardigan it can be worn over a basic t-shirt and jeans for a casual look. Dress it up by wearing it with a red corduroy skirt.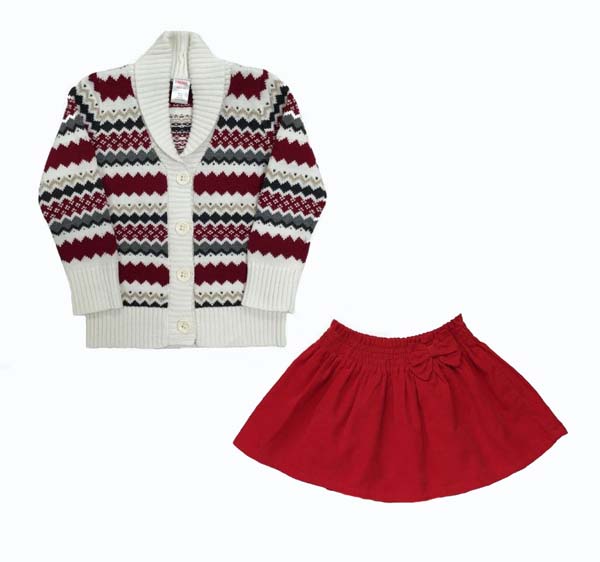 Matching Christmas Outfits for Boys and Girls

The holidays are all about doing things together as a family, coordinating outfits is a really fun way to do that with the little girls and boys in your life. Is there anything cuter than your little ones matching for the holidays? Dress your little boy in this red checkered button down to match your little girl in this red checkered dress. They'll look great in family holiday photos that will be treasured for years to come.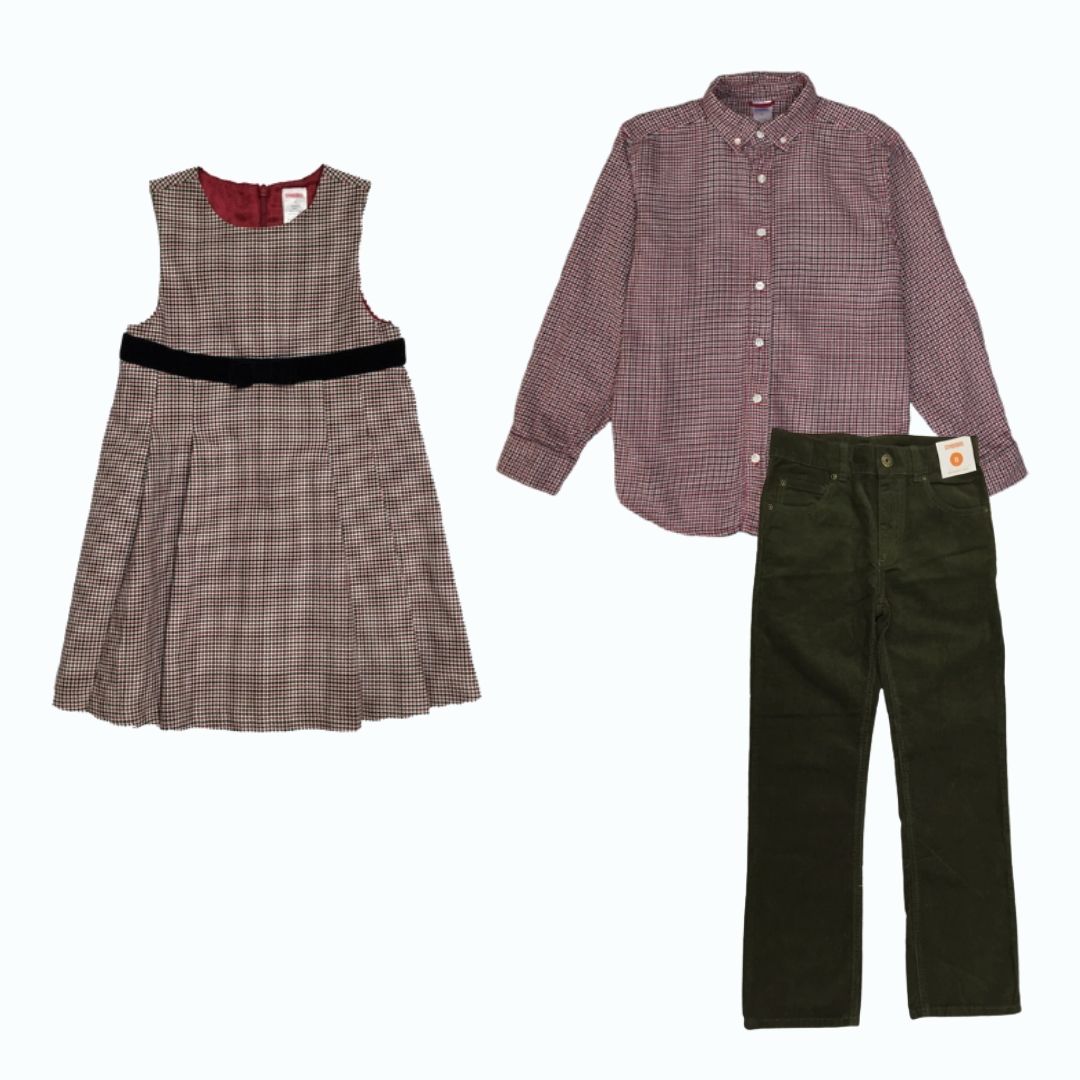 Baby Boys' Christmas Outfit
Baby's first Christmas…is there anything like it? You won't want to forget the momentous occasion with your baby boy. Of course, dressing him in an extra special Christmas outfit is a must.
The faux fur Santa suit by First Impressions is the perfect choice for your baby boy's first Christmas. It's such a special piece that will make your first holiday season together even more memorable. The matching hat will keep him warm, and give him that baby Santa touch.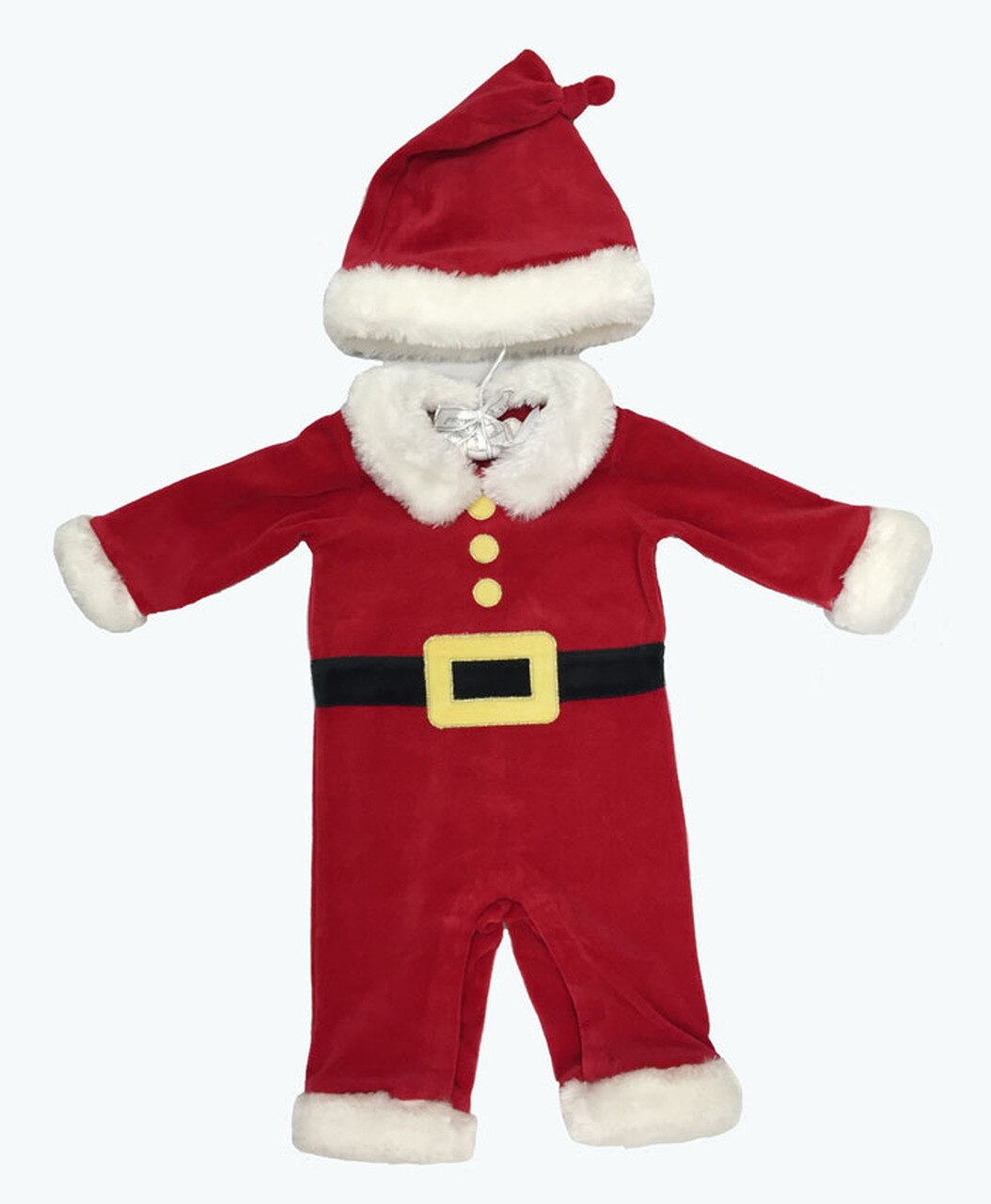 Little Boys' Christmas Outfits
The little guy in your life needs a fun Christmas outfit, too! Sweaters are a great choice for little boys because they can be easily paired with jeans to dress him in an outfit that looks great, and won't get in the way when he's running around. They're also easy to style for any occasion, especially the holidays.
This red fair isle sweater is a favored choice for little boys this year because it's a holiday sweater that can be styled all winter long. Pair this with gray or dark blue jeans with sneakers for a casual holiday outfit.

This puppy holiday sweater fully encompasses the Christmas aesthetic. If your little boy is a dog lover, he will love wearing this throughout the holiday season. Pair it with black pants or jeans, depending on how dressed up he needs to be, for a cozy outfit.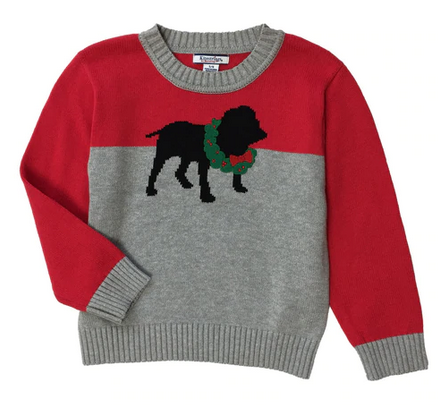 Whatever your holiday clothing needs, Berri Kids Boutique is ready to dress your children for Christmas! We can help you pull together a look for your family that is stylish, budget-friendly, and uniquely you!